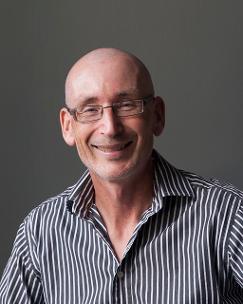 I'm a mechanical engineer, having graduated from the University of Canterbury with a B.E. (mech) degree in 1985. I've enjoyed working in a small number of manufacturing and R&D companies in New Zealand before creating Design at Work, always with a focus on product design and development.
I love manufacturing and technology; the joy of creating something new with the care and passion of a craftsman. All of the effort that goes into the development, prototyping, testing, design, analysis and verification processes is with one goal in mind: producing machines or tools that are truly useful and valued by people.
Early work at Steel Bros (NZ) Ltd working on heavy transport equipment, mobile cranes and forestry equipment taught me how to design practical, hard-working gear that was easy to manufacture; how to analyse structures and prepare engineering drawings. I enjoyed working with and learning from the skilled tradespeople and production staff at Steel Bros. Stints at the Wool Research Organisation (WRONZ) working with textile machinery and at CWF Hamilton on marine jet units added experience with experimental and research oriented work. Another period of work at Steel Bros in the 1990s added deeper analysis skills and a broader design experience, working on a range of products using the latest computer aided engineering tools.
A hugely formative experience was working at Whisper Tech Ltd developing a Stirling engine micro-combined heat and power system - it was a privilege to work with such a great engineering team. The work included CE compliance with an emphasis on product safety; precision machine design and analysis, production process capability assessment, development of environmental stress-screening programmes and associated test equipment, machine performance analysis, failure analysis, and reliability growth. We ran an extensive test program as part of the design verification and validation process.
The last ten years have involved a lot of variety - everything from producing prototype medical equipment for clinical trials, through to assisting with the structural design of kinetic sculptures (Phil Price), the performance, compliance and design of wind turbines (Windflow Technology Ltd), the performance of roadside safety barriers (Holmes Solutions Ltd), as well as many other projects.
Our efforts are now primarily focussed on autonomous mobile robots - machines with intelligence - the next generation of challenging technology as machines become capable of working in less structured environments, empowered with the ability and responsibility for decision making.